Helping to move your business into the cloud.
We partner with companies to grow their business using the latest technologies and our vast experience. We can do this in a simple, clear and effective way, identifying services and workflows that can easily be migrated to the cloud.
Let us save you expense, hardware, time & simplify your business processes.
Simplify IT
Lower your IT infrastructure and operating costs
Business Apps
World class Business Applications, Starting at €25 a month
Migrations
Cloud Storage, Backups, Cloud Desktops &

consistent application performance
We pride ourselves on taking the time to understand the particular challenges faced by modern business, and coming up with solutions that not only solve those business problems but also provide a competitive edge, simplfying IT operations and infrastructure, delivering large savings and reduced IT complexity.
Effectively implemented, cloud can transform business processes, improve security, increase flexibility, drive cost savings and offer environmental efficiencies.We offer a broad portfolio of professional services aimed at ensuring our clients' successful deployment, adoption and exploitation of cloud computing.
Our Professional Services are designed to offer advice and support as you assess your IT landscape. Whether you're looking to leverage your current landscape or move to a cloud based infrastructure, we can help you to define your needs and plan and implement a more streamlined, cost-effective IT infrastructure.
Let K² Cloud Engineering Bring your business into the future
Professional Services
Cloud Storage

Cloud Migration

Software Design

Web Design

Monitoring & Alerting

Solutions Design

Backups

Cloud Desktops

Document Management
OnDemand Services
Cloud HR Package

Cloud Invoice Package

Cloud Intranet PAckage

Cloud Leave Management Package

Cloud Accounts Package

Cloud ERP Package (all of the above)

Choose for a Selection
Go Sell
Cloud Shared - Invoicing, Sales Leads, Marketing, Oppertunity Management, Social Intranet, Quote Creation, Documentation.
All you need to Increase Sales - Available 24/7 on Any Device Anywhere
Go HR
Cloud Shared - People Management, Shared Calanders, Time Off, Onboarding, Social Intranet, Overtime Requests & Documentation
All you need to Increase Sales - Available 24/7 on Any Device Anywhere
Go Complete
Cloud Shared -

fully integrated system for your business that does your invoicing, payroll, accounts, CRM, website building & hosting, Timesheets, HR management
All you need to Increase Sales - Available 24/7 on Any Device Anywhere
K² Cloud specialise in Online Applications, Software Design, and Solving your problems.
We leverage the power of the Cloud to save your busniness Time and Expense.
Other vendors charge for software - We dont, We give you access to Wolrd Class , HR, Invoicing, CRM, Accounting , Intranet & ERP solutions, but we only charge you for the Cloud Hosting. We can do this because we use the latest Cloud Technologies like Docker and Apache Mesos to host and scale your systems. This enables us to focus on what we do best, the Cloud, and offer the software the way it was ment to be - Free.
Accesing the cloud used to mean gettting an expensive Hire or a big investment, or it was a technology just out of reach for many Smaller busniness. We remove the barrier to entry for the Cloud, All our solutions are affordable for large and small companies alike.
Cloud Social Intranet
Enabling all your staff to Collaborate, Share Documents, Ideas, Images & Messages using a familiar social Interface
Cloud Social
Social is at the Heart of this Document and Message sharing Platform
Cloud Intranet Functionality
Document and image sharing and easy on the spot Documentation.
Cloud Intranet Departments
Have separate spaces for all your Teams, and Departments. The Business owners can decide who to invite or allow to access
Cloud Intranet Sharing
Available on Any Device
Cloud Based HR Platform
Manage all your Employees from Any Device Seamlessly
Cloud HR Features
HRM Module - A Comprahensive HR, and Employee Management system. Manage all aspects of your Hiring, Benefits and Employee systems.
Cloud HR Functionality
Our HRM is People management systems made easy. Our Cloud Hosted tools will help simplify everything, from your induction process, to tracking staffs performance management. Combined these modules allow you more time to manage your people, increase productivity, grow your business and save you precious time on those manual processes and tasks.
Software Deployment
Build Deploy & Scale your Idea Let us take your idea - Design, Build and Deploy it - Scaling it for local or global usage
Cloud Shared Complete Business
A fully integrated system for your business that does your invoicing, payroll, accounts, CRM, website builder & hosting, Timesheets, HR management system and team collaboration system.
Cloud Shared Complete Mobile
Amazing Interface, on Any device at any time 24/7
Cloud Shared Complete Modules
Select the Features you want, POS, HR, Finance, Marketing, Fleet Management -
Cloud Shared Complete Reporting
Reporting, Graphs, Metrics - Everything you need to view the state of your business.
Cloud Shared Complete Marketing
A built in Hosted website, A world class CRM , Invoice, Accounts, Payroll and Marketing Suite - All for the Same Low price
Cloud Shared Accounting System
Shared Accounting Systems
Cloud Accounting Functionality
All the Features Any Business needs, Secure, Available 24/7 anywhere
Cloud Accounting Interface
Utilising a Modern, Simple Intuitive Interface
Cloud Shared Time Off
Request Leave, Share You off days with the Company. Managers can approve or decline
Cloud Shared Time - Grid View
See who's Off at a glance
Cloud Shared Time Off Calendars
Shared Department and Team Calendars for Overtime and Tine Off
Cloud Shared Time Off - Easy to Use
It so simple and functional
Cloud Professional Services
Cloud Storage, Web Design & Hosting, Workflow Solutions, Software Design. Any problem your business has, we have a package or a solution.
Cloud Professional Software
Design Specific Software around your problems. If there isn't a solution available - we will build one.
Cloud Professional Hosting
We can Migrate or build your infrastructure in the cloud. No more need for servers, disks, 3rd party vendors. We can migrate or host your software and hardware in the cloud.
Cloud Professional Integrations
Integrations for your On-premise hardware, Improve your deployment pipelines - move your infrastructure and process in a DevOps setting.
Cloud Professional Workflows
We can analyse your Data and Business Workflow and design software / cloud solutions that will centralise, simplify and scale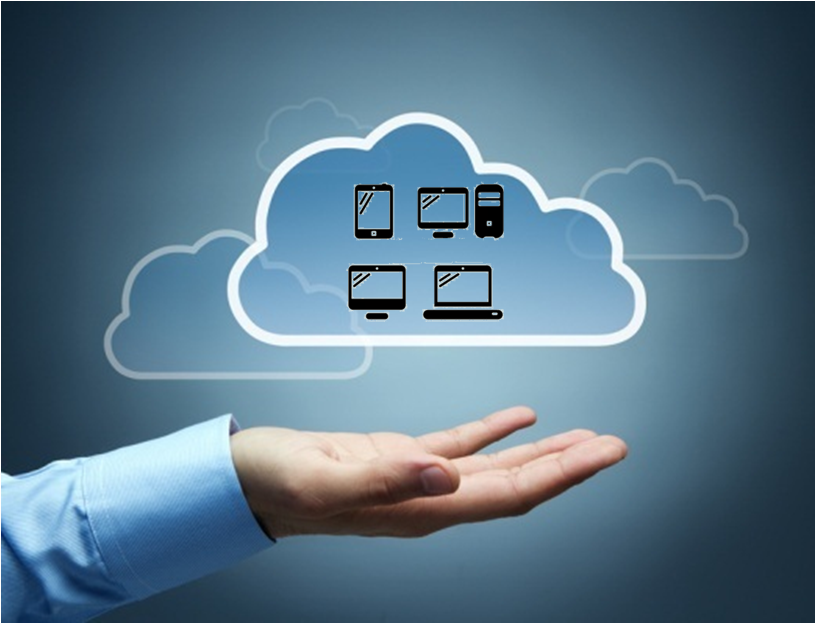 Cloud Professional Benefits
24/7 Uptime, Online Backup , Accessible from any device, Secure, Cost effective
Cloud Professional Tools
Monitoring, Alerting, Metrics - We have solutions for any or all of your needs. We can create dashboards for your Business or Customers and provide views on all your services
Cloud Professional Data
Big data analytics and Solutions, host and scale your data - get insights and analytics on your customers and data points
Cloud Professional Managed
Managed Services, Software and Platform as a service. We Can can Host and Manage your existing infrastructure and leave you to running your business